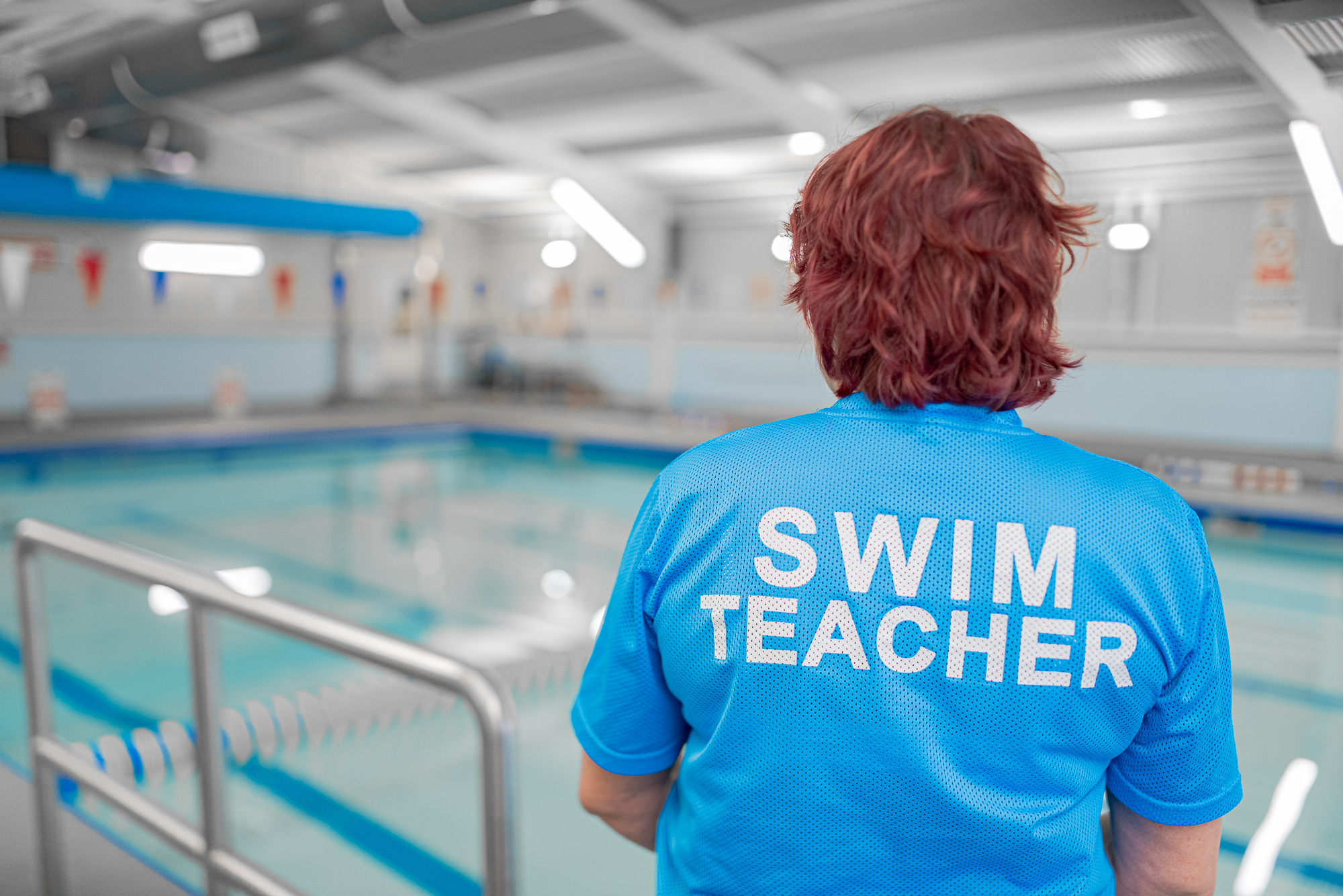 Not just a job! Teaching swimming is one of the nation's most rewarding careers

New research has revealed that teaching swimming is one of the nation's most rewarding and fulfilling careers.
Swim England and 10 leading operators have joined forces to showcase the benefits of becoming a swimming teacher, as part of a major recruitment drive combatting national shortages that are resulting in many missing out on learning an essential life skill.
As part of its latest #LoveSwimming campaign, the sector has united to highlight how those with a career in swim teaching report higher levels of satisfaction, flexibility and fulfilment compared to nationwide averages.
Swim England data shows 96 per cent of swimming teachers in the UK love their job, and love giving back to the community to support children in developing an essential life skill. Yet the pandemic has had a staggering impact on the numbers of swim teachers, resulting in a nationwide shortage of more than 6,200.

The result is more than half a million children are forecasted to miss out on lessons.
Currently, more than four in five (84 per cent) swimming pool operators, owners and swim schools are struggling to meet the demand for lessons.
So, in response, Swim England and its partners have joined forces to inspire more people to become swimming teachers and support the nation post-Covid to become healthier, happier, and more physically active.
Further data shows that more than half of swim teachers have previously held different careers and are even more likely to agree being on poolside gives them happiness, fulfilment and a good work/life balance.

Bournemouth's Emma Dobson had previously worked as an architectural technologist - but gave the job up to prioritise her happiness and to give back to other families after she sadly lost her daughter, Zoe, to cancer.
She said: "Working with all kinds of different people and enjoying a career that suits me and who I am is amazing.
"After experiencing a big change in my life when I lost my daughter, my new career has given me so much.
"My family is so important to me, and I have been able to live that side of my life to the full thanks to the flexibility of my career.
"I would urge anyone to reflect, as we come out of the pandemic, and think about what can really make them happy in terms of what they do for work.
"For me, it's swimming teaching and it's, without doubt, the best decision I have ever made."

Jane Nickerson, Swim England chief executive, urged more people to reflect on how happy their career makes them, and consider making the switch and becoming a swimming teacher.
She added: "It is clear how integral swim teachers are, and will continue to be to the health and wellbeing of the nation.
"Swim teachers are reporting high levels of job satisfaction and happiness, principally due to the fact they can take joy in gifting children and adults an essential life skill.
"With a nationwide shortage of teachers and more children than ever struggling to find lessons, we must do all we can to highlight the joys of the profession and encourage people to get involved. There has never been a more important moment in time than now.
"We have a number of accessible routes into teaching and I would urge everyone to consider it as a career."

If you are interested in becoming a swimming teacher, start your journey at One Leisure.

About Love Swimming
Love Swimming is a national campaign delivered by Swim England in partnership with eleven funding partners. This includes Barnsley Premier Leisure, BH Live Active, Everyone Active, Freedom Leisure, GLL, One Leisure, Parkwood Leisure, Places Leisure, Sandwell Council and Serco.
Some of our Swim Teachers at One Leisure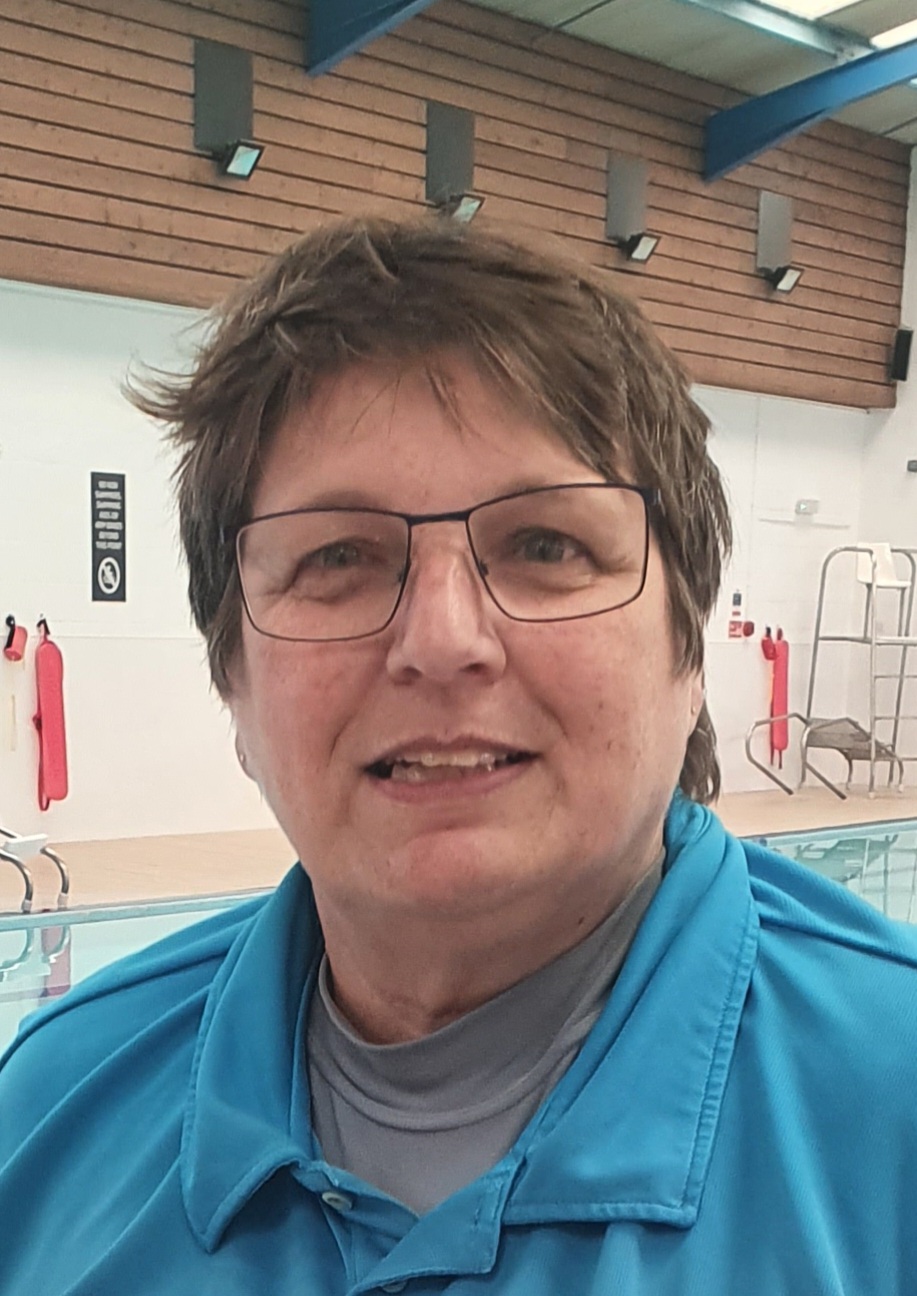 Mandy - Swim Teacher at One Leisure St Neots
I have been teaching swimming for 34 years in St Neots. I was very lucky to have the opportunity to complete my swimming teacher qualification and thought why not.  Since I qualified I have not looked back.  The experience and knowledge which I have gained during my time teaching I have passed on to children and other colleagues.  Even some of the students I have taught have even become swimming teachers, lifeguards and full-time leisure staff.
Good way to meet new people and friendship.
This has also given experience teaching disability and special needs which I love.
Teaching gives me the confidence to give students life skills, water confidence and to see their progress develop in a fun environment.
Without being a teaching teacher I wouldn't of had the opportunity to support major para Olympic swimming events, disability swimming events in Sheffield , Manchester.  or had the opportunity to assist for a year with the England disability team.  This is where I have met lots of para Olympians during many years.
As I work in a secondary school the hours fit in well after school, school holidays and weekends.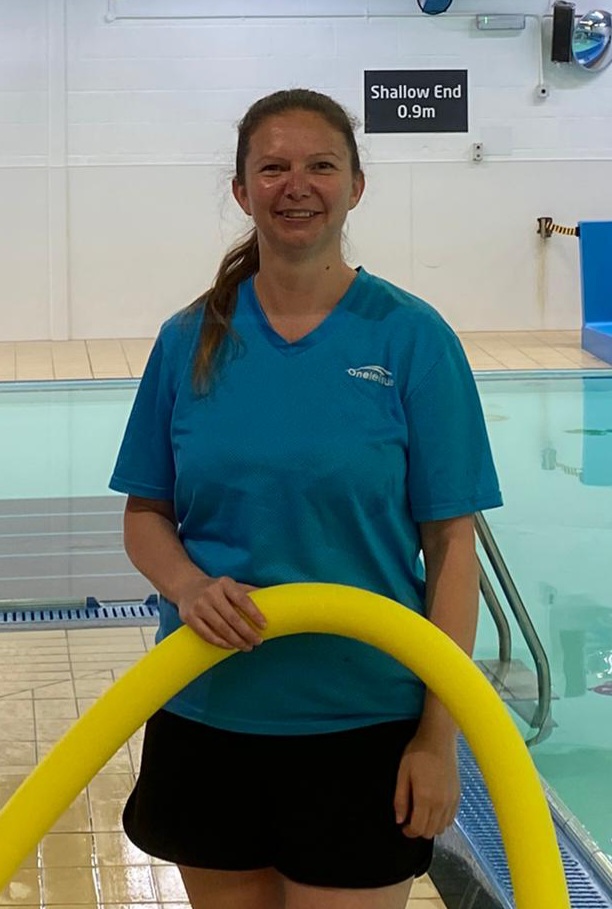 Claire - Swim teacher One Leisure St Neots
I was working in the cafe at the leisure centre when a swim helper job became available I took it on for extra hours I loved it and never looked back and am now a level 2 teacher with over 10 years of experience.
I like turning a nervous child into a confident swimmer,  the smile on their faces when they achieve a new skill or distance always makes my day better.
I wouldn't want to do anything else.
Why become a Swim Teacher? Stories from Emma & Alisha
Contact One Leisure to discuss training and teaching opportunities.